Walking In Your Shoes®
Wolfgang Ettenreich, M.S.
---
In the 1990's I earned my Masters of Computer Science & Theoretical Medicine from the Technical University of Munich, Germany.
About a couple decades later I was granted the AMI Montessori diploma to work with children according to the pedagogy and philosophy of Maria Montessori.
Most recently I was certified by Joseph Culp to facilitate the Walking-In-Your-Shoes method. I am a member of the WIYS Institute of North America (www.wiys-institute.com, see facilitator listing).
Some Information About Me
Below I am sharing some of my interests and skills with you. Why would you care to read? Well, you might be among the people who like to know a little more about a facilitator in order to decide if it is 'worth' to give something new a try. But as you know, the menu is not the food. You will never know what WIYS is and might do for you until you try it out!
Walking In Your Shoes ®
This profound work has become a true passion of mine. I have spent some significant amount of time in LA for 1-on-1 work/training with Joseph Culp, the co-founder of Walking-In-Your-Shoes. Then I embarked in the group work process – here in the Bay Area and in LA – for the certification process, also with Joseph Culp. Mid 2014 I became one of the first 2 certified WIYS facilitators here in the SF Bay Area. My goal is to make this method known to a wider audience so that more people may benefit from it.
Systemic Constellation Work
I came to know about WIYS via Systemic Constellation Work (SCW, aka family constellations) which I am involved with since 2001. I had several of my own constellations set up and was a representative in numerous constellations (still counting). The fascination for this work led me to take 2 levels of facilitator training and afterwards to co-facilitate workshops. In my WIYS workshops I point out some of the similarities and differences between Walking-In-Your-Shoes and SCW as needed.
Diamond Approach
As a student of the Diamond Approach I am a member of the Ridhwan School for Spiritual Development in Berkeley, CA. In this spiritual work we practice and refine the continuous exploration of the Truth & Dynamism of Reality. Why are we not all True Nature, what takes us away from our very home? One of the main 'tools' is Inquiry, the skillful exploration of one's own experience into its very depths. I find some striking parallels in the process of Inquiry and WIYS.
Didjeridu
A few years ago I stumbled over a seemingly odd musical instrument, made out of wood and hollowed out by termites: the didjeridu. Turned out that it is the oldest wind instrument known and being played by the Australian Aborigines since the beginning of time. With ongoing, incredible lessons from the world reknown didjeridu virtuoso and master player Stephen Kent, I now have some decent playing skills under my belt. But the didjeridu has also become part of my spiritual journey: its primal sound and simplicity, the powerful vibrations and a teacher if one can truly listen and let go of any ego.
Dance Of Oneness ®
I just wanted to be back at the lovely Esalen Institute at Big Sur, CA and the workshop I took was completely by chance. But then what a delight … spirituality fully embodied! Now I am very grateful to be a student of the wonderful Banafsheh Sayyad, located in Los Angeles, who teaches self-empowerment and spiritual development through dance. She is the creator of Dance of Oneness, which draws from Persian Classical and Tribal Dance, Flamenco, Yoga, Tai Chi, and Sufi Ritual, the poetry of Rumi and Hafez, Gurdjieff Work, Chinese Medicine and Nutrition. Oh I wish I had some more time to for workshops of her.
Aikido
Even though I am not practicing actively on the mat anymore, Aikido is still present in me as an art of living and a philosophy of being in this world. I made it to first degree black belt and enjoyed having yet another world class teacher: Sensei Pat Hendricks – recently promoted 7th Dan – of Aikido of San Leandro, CA. The years on the mat there and the times as an uchi-deshi (in-house student) won't be forgotten.
And did I mention … ?
I am not a hoarder of certificates & degrees but did 'collect' some very helpful – and at times quite profound – experiences.
For many years I have participated in – and I still do – Holotropic Breathwork workshops. I find this modality and the work of

Stan Grof

very intriguing for a variety of reasons. I like it when the chattery mind gets a time-out.
For a few years I was a student of

Sasaki Genso Roshi

, a Zen master of the Rinzai tradition and a disciple of Omori Sogen Roshi. Even though I was used to get up early as an Aikido uchi-deshi, it wasn't always easy to sit on the mat at 5am to receive morning tea and end the day often close to midnight. How light though a head is without the mind's noise.
I enjoyed many workshops, among them 'Dance For Life' with dance pioneer 

Anna Halprin

, 'Integral Transformative Practice' with

George Leonard

, 'The Heart Of The Shaman' with

Richard Yensen

or 'Unlearning Racism' with

Lee Mun Wah

. Beside those …
OK, enough of the 'menu'  

Wolfgang
Certified WIYS Facilitator
I am based in the San Francisco Bay Area. To get in touch with me you can simply use the contact form on this site. If you are interested in future workshops, trainings etc, please sign up at the bottom of the page (see WIYS logo).
You may also visit me on Facebook (f) / LinkedIn (in) or get some occasional tweets.
For upcoming WIYS workshops etc. visit: [Events Page]
WIYS – Promotional Video produced by Joseph Culp: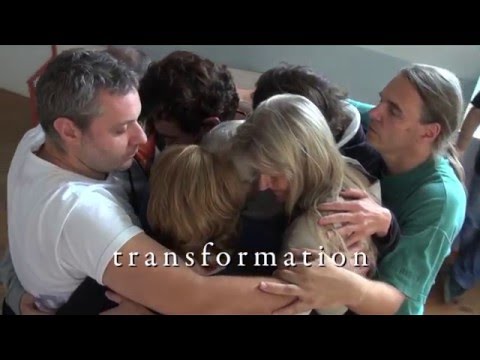 To sign up for workshop announcements/WIYS events visit the Contact Page