Walking In Your Shoes®
The Founders: John Cogswell & Joseph Culp
---
Dr. John Cogswell
John F. Cogswell, Ph.D. was a clinical psychologist who began his adult career as chief psychologist at the Brattleboro Retreat in Vermont. In 1959, he became a senior research leader at Systems Development Corporation in Santa Monica, CA. From 1965-1968, under the tutelage of James FT Bugental, Ph.D., he experienced humanistic existential psychotherapy, and later studied Jungian and Bioenergetic psychotherapy.Through 1982-2002 he received empowerments and training with the Tibetan lamas and took his Bodhisattva vows with the Venerable Gyatrul Rinpoche. In 1993 he published an article in the Journal of Humanistic Psychology entitled "Walking in Your Shoes™: Towards Integrating A Sense of Self with A Sense of Oneness". For the past 15 years he has continued to research and develop this transpersonal process with professional colleagues and patients.
(from http://www.walkinginyourshoes.com/about.htm, Joseph Culp)
Joseph Culp
Joseph Culp – actor, writer and director – co-founded Walking-In-Your-Shoes™ with John Cogswell, Ph.D. in Los Angeles during the late-eighties. In 1986 he began working with Dr. Cogswell exploring the use of this "Body/Mind" approach. Seeing the possibilities for both psychotherapy and performing arts, they began an experimental research group comprised of some of Culp's fellow actors.By 1990 Culp and Cogswell had formed a second group to study the effects of WIYS, this time putting performers and therapists together for their reciprocal abilities: Performers were willing to use their bodies and emotions freely, while therapists had been trained to be observant of psychological effects and healing benefits.Inspired by their findings, Culp formed the 
Walking Theatre Group
 in 1992 to work specifically with actors, writers and directors using the Walking-In-Your-Shoes™ process. In a workshop format, members were trained to apply the method to their needs as performing artists: Actors could walk characters, writers could walk their own work, and director's could gain deeper insight and facilitate their vision through the highly effective process. By using the group and doing multiple 'walks' of people and characters, the members found deeper levels of humanity that could further inspire their individual work and any project as a whole. It was in this period that Culp refined WIYS for training purposes by creating repeatable 'guidelines' that would lead trainees into WIYS with the most freedom, truth and benefit.
(from http://www.walkinginyourshoes.com/about.htm, Joseph Culp)
For upcoming WIYS workshops etc. visit: [Events Page]
WIYS – Promotional Video produced by Joseph Culp: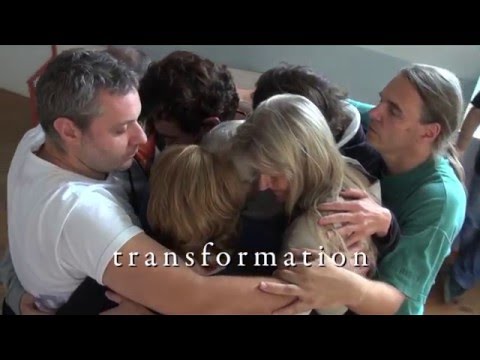 To sign up for workshop announcements/WIYS events visit the Contact Page